Fayette County, PA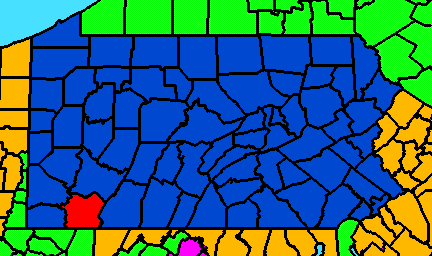 Operating since 1965 as the Fayette County Area Vocational-Technical School, the facility will now be referred to as the Fayette County Area Career and Technical Institute, a change vocational-technical school officials believe will help businesses better identify with the school's programs.
http://www.heraldstandard.com/news/local_news/article_5df787f4-41a7-599b-a4e9-40560fe2d74b.html
The name change from Vocational-Technical School to Career and Technical Institute portends the public school system has been redesigned to serve the needs of industry and business.
The site will also focus on Fay-Penn Economic Development Council, and its efforts to promote building a new $50 million complex to house an approach to secondary school career and technical training which will include on-site training of post-secondary students in core programs called STEM.
However, the Fay Penn way relies heavily on public funding. It is not wholly privately funded.
The so-called economic development organization intends to seek local property tax monies obtained from participating school districts, and a consortium it has a hand in, would run the complex.
County Model of Poverty Statistics with little change over the last 40 years and counting of growth in contributing factors of lack of adequate infrastructure development (what government has a legitimate role in playing) and lack of innovative approaches to localized public education.
Public education in the area schools is moving to an even greater reliance on federal subsidies which come with a price. The price is greater centralized influence on public education with recent adoption by the state of the latest stranglehold on true reform, in the guise of "common core" curriculum.
Just a small bit of research about common core curriculum reveals its goal is globalized standards, not individual education to benefit the individual, but training of students to needs of some businesses over and above the individual-based need to be independent and functional with critical-thinking skills to make personal choices and set individual goals.